There's something inherently captivating about retro and vintage looks. Maybe it's the nostalgia factor or the way they evoke a sense of glamour and style that seems timeless. As a result, retro wedding makeup is becoming an increasingly popular choice for brides who want to look their best on their big day. So if you're considering a retro or vintage wedding makeup style for yourself, read on for tips on achieving a look that will make you feel like a glamorous bride from another era.
How to achieve vintage bridal makeup
When it comes to your wedding day, you want to look and feel your best. And while there are a lot of different ways to achieve that perfect look, one timeless option is retro and vintage wedding makeup.
Whether you're going for a classic '20s flapper look or a more demure '40s style, there are plenty of ways to incorporate retro elements into your wedding day beauty routine. Here are a few tips to help you get started:
Start with a clean slate. Make sure your skin is well-moisturized and free of any blemishes or imperfections before applying any makeup. This will help create a smooth canvas for your retro look.
Go for a natural base. When it comes to your foundation, opt for a lighter coverage option that will even out your skin tone without looking too heavy or cakey. A BB cream or tinted moisturizer is a good choice for a natural look.
Add some definitions. Once your foundation is in place, use a concealer to brighten under your eyes and cover any blemishes. Then, lightly use a powder or bronzer to contour your cheekbones and jawline for added definition.
Create smoldering eyes. For a timeless vintage look, focus on creating smoky, sultry eyes. Start by applying a dark eyeshadow to your lid and crease, then blend outward. Top it off with a coat of black mascara and false lashes for extra drama.
Go for a classic red lip. No retro makeup look is complete without a vibrant red lip. Use a lip liner to define your lips, then fill them in with creamy red lipstick. Add a touch of gloss in the center of your bottom lip for extra dimension.
With these tips, you'll be able to create a gorgeous retro or vintage wedding makeup look that will help you feel confident and beautiful on your big day.
Vintage-inspired makeup looks
From Instagram to Pinterest, everyone is talking about how to get that perfect vintage look. But what exactly is vintage-inspired makeup?
Vintage-inspired makeup is all about recreating the classic looks of yesterday. Whether it's a '20s flapper girl or a '60s mod, there are endless possibilities when it comes to vintage looks. The key is to find the right balance of modern and retro elements to create a truly unique look.
Choosing the right foundation is one of the most important aspects of achieving a vintage inspired makeup look. Naturally, you want to avoid anything too heavy or cakey, as this will only serve to make your skin look dated. Instead, opt for a light coverage foundation that will even out your skin tone without looking like you're wearing a mask.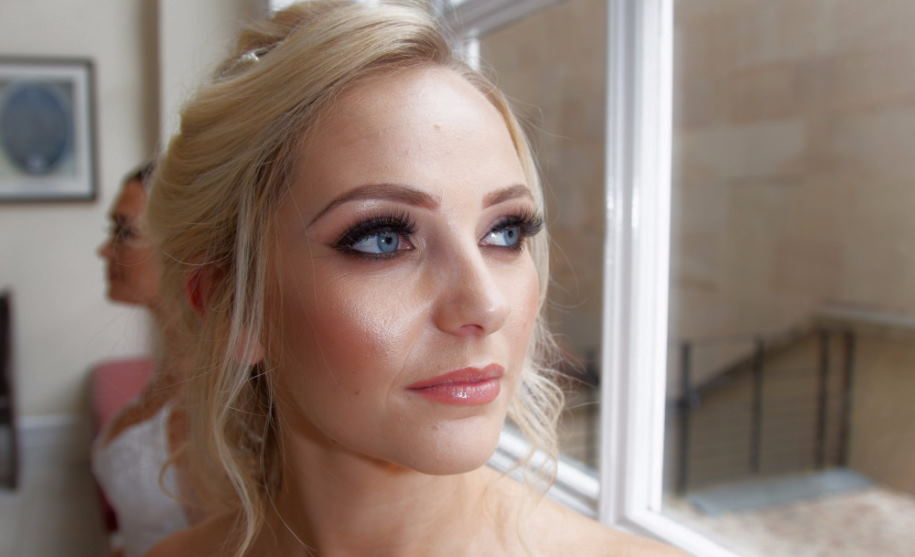 When it comes to eye makeup, vintage looks often incorporate a smoky eye. To achieve this look, apply a light eyeshadow all over the lid. Then, blend outward with a darker shade in the eyelid's crease. Finally, use a black or dark brown pencil liner to tightline the inner rim of the eye. Finish by sweeping on some mascara.
For lips, many vintage looks call for a bold, red lip. If you're not feeling confident enough to rock a bright red lip, start with a nude lip and build up the color gradually. Once you've achieved the perfect shade of red, use a clear lip gloss to add some shine.
Finally, don't forget about your cheeks! A little bit of rouge is essential for achieving that perfect vintage flush. Apply a small amount of blush to the apples of your cheeks and blend outward.
With these tips in mind, you're well on achieving the perfect vintage-inspired makeup look. So go ahead and raid your grandmother's makeup bag—you might find some hidden gems!