Are you a wedding hairstylist who needs to put together a portfolio? Whether you're just starting or looking to update your current portfolio, we've got some tips and ideas to help get you started! From choosing the right images to showcasing your work, we'll show you everything you need to create an awesome wedding hairstylist portfolio. So whether you're a bride-to-be needing some hair inspiration or a professional hairstylist ready to book gigs, keep reading for our expert advice.
Steps to starting your professional wedding hair stylist portfolio
When creating a portfolio for a wedding hairstylist, there are many things to keep in mind. Here are some tips and ideas to get you started: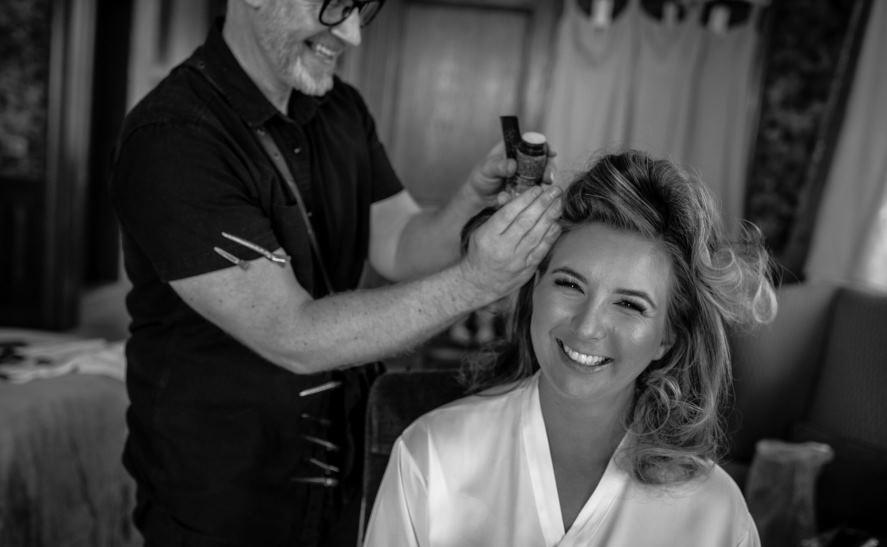 Start by thinking about the overall look and feel you want to achieve with your portfolio. Do you want it to be classic and elegant? Or fun and whimsical? Keep this in mind as you select images to include.
Choose a selection of your best work. This can include photos from real weddings, styled shoots, or even practice sessions with friends or family members. Try to include a variety of styles so that potential clients can see the range of your skills.
Pay attention to the details in each image. Make sure that the hair is styled neatly and that any accessories are placed just so. This will show potential clients that you have a keen eye for detail and take pride in your work.
Use high-quality images. This is important both for print and online portfolios. Make sure the photos are clear and well-lit, and consider hiring a professional photographer if you want to achieve truly stunning results.
Take the time to create an impressive portfolio design. This can make all the difference when it comes to whether or not potential clients take you seriously. Work with a professional graphic designer if necessary to put together a polished, professional-looking portfolio.
Following these tips, you can create a wedding hairstylist portfolio that will impress potential clients and help you land the jobs you want. Good luck!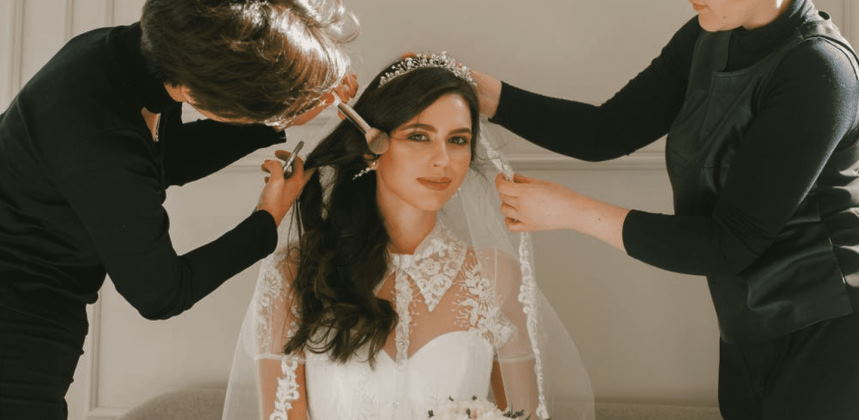 Wedding hair portfolio ideas
Making a wedding hairstylist portfolio can seem daunting, but with these tips and ideas, you'll be well on your way to putting together a portfolio that will showcase your talent as a hairstylist for weddings! First, start by compiling photos of hairstyles you have done in the past. Then, if you have created any lookbooks or styled photo shoots, include those as well.
Next, gather images of makeup looks that would pair well with the hairstyles you've created.
And finally, gather quotes from happy customers who have had you do their hair for their wedding. Putting all of this together into an online portfolio is easy with tools like Wix or Squarespace- take a look at some example portfolios for inspiration! Once your portfolio is online, share it with potential clients and booking agencies. By having a professional-looking website to showcase your work, you'll be one step closer to securing bridal bookings!