When you're getting married, you want to look your best. That means taking the time to do your makeup right. These makeup tips for wedding photography will help you look amazing in your photos. With a little bit of practice, you'll be able to achieve a flawless finish that will last all day long. So whether you're a bride or bridesmaid, read on for the best tips and tricks for looking your best in photos!
Wedding season is in full swing, and if you're anything like me, you probably have at least one invitation burning a hole in your virtual pocket. But as we all know, being photographed is always nerve-wracking—let alone when dozens (or hundreds) of cameras are pointed squarely at your smiling face(s). So whether it's an awkward family photo or an epic group shot with all of your friends and loved ones, here are my top tips for looking fabulous in every wedding photo. Trust me, these simple steps will make all the difference on your big day!
Makeup guide for your wedding day photography
When it comes to wedding photography, it is essential to look your best in photos. After all, these are memories that you will cherish for a lifetime.
Fortunately, a few simple makeup tips can help you look your best in wedding photos. Here are a few of our favorites:
Prep your skin
Before applying any makeup, it's important to prep your skin. This will help create a smooth canvas for your makeup and also help it last longer.
Start by cleansing your face and then applying a hydrating moisturizer. We also recommend using a primer before applying foundation or concealer. This will help create a smooth base and prevent your makeup from creasing or sliding off throughout the day.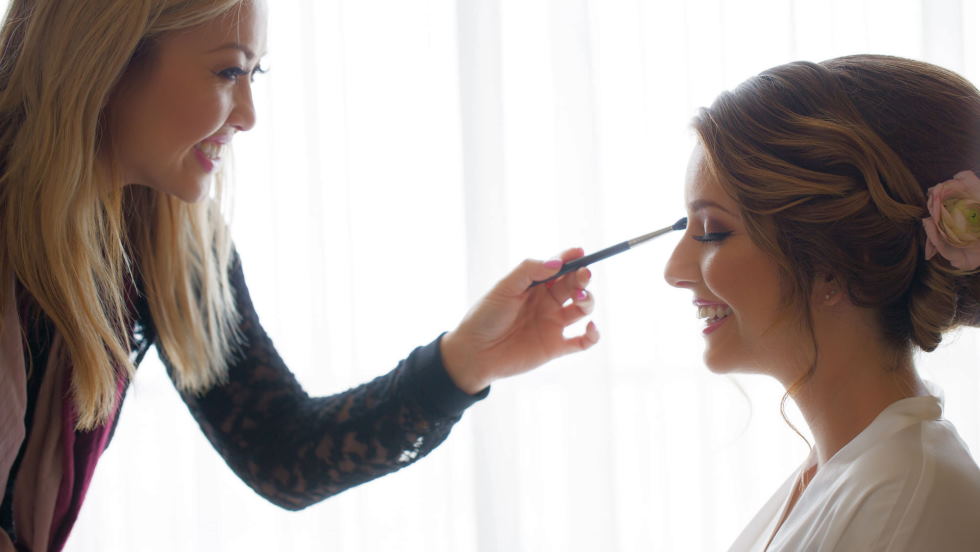 Use a long-wearing foundation
For your foundation, opt for a long-wearing formula that will stay put all day long. This is especially important if you have oily skin or know you'll sweat on your wedding day.
Apply your foundation with a damp beauty sponge for light coverage or a brush for medium to full coverage. Then, set your foundation with a translucent powder to help it last even longer.
Conceal any blemishes
If you have any blemishes or dark circles that you want to conceal, now is the time to do it. Use a concealer that matches your skin tone and apply it with a small brush or finger.
Be sure to blend the concealer well to look natural in photos. If you need extra coverage, you can always apply another layer of foundation over the top.
Add a pop of color
To add color to your face, start applying a bronzer or blush to the apples of your cheeks. Then, use a highlighter on your cheekbones, brow bones, and down the center of your nose for a subtle glow.
For your eyes, start by applying nude eyeshadow all over your lid. Then, add a darker shade in the crease and along your lash line. Finish off with some mascara and false lashes if desired.
Define your lips
Start by lining your lips with a lip liner that matches your natural lip color for the perfect pout. Then, fill in your lips with lipstick or lip gloss. Finally, opt for a long-wearing formula if you want something that will last all day long.
Add some setting spray to help your makeup last longer to finish your makeup look. And that's it! By following these simple tips, you'll be sure to look your best in wedding photos.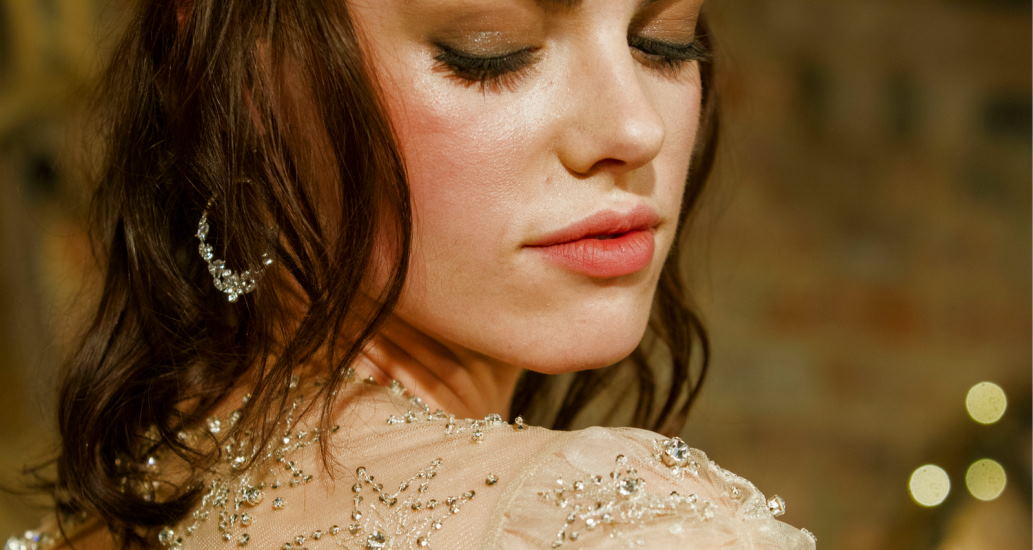 What makeup to use and avoid for the best wedding pictures?
Choosing makeup that will compliment your features and make you feel beautiful is important for the best wedding pictures. However, certain types of makeup should be avoided to prevent disasters on your big day.
Here are some tips on what makeup to use and avoid for the best wedding pictures:
Choose a foundation that matches your skin tone perfectly. If your foundation is too light or too dark, it will show in your photos and can ruin them completely.
Use waterproof mascara to prevent any smudging or smearing.
Avoid using heavy eye shadow colors, as they can appear garish in photos. Instead, stick to more neutral shades.
Use a lip color that is not too bright or too dark. A nude lip is always a good option.
Avoid using glitter or shimmer, as it will reflect light and can appear overdone in photos.
Make sure your makeup is well blended, with no harsh lines or edges. This will help you look natural and avoid any cakey foundation photos.
Set your makeup with a translucent powder to help it last all day and night.
By following these tips, you can be sure that your makeup will look fabulous in your wedding pictures!